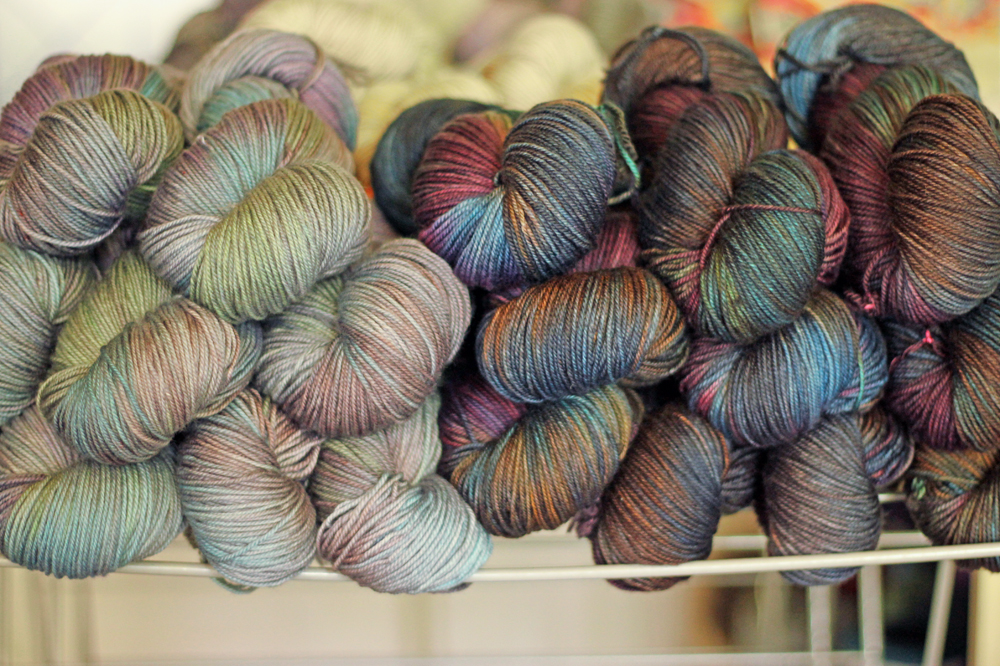 My office is currently full of super awesome one of a kind skeins for an upcoming Etsy shop update! Come back on Monday for a full preview of what will be available. The update will be held on Tuesday. All the details on Monday, check back then.
I find it interesting that I am knitting super crisp, super vivid colourwork these days, yet these images don't really reflect that. They are a bit messier and a bit darker or more brown than my real life. Interesting indeed. I guess art doesn't always imitate life?
Finding beauty among the chaos of everyday life, that's what pretty corners is all about.