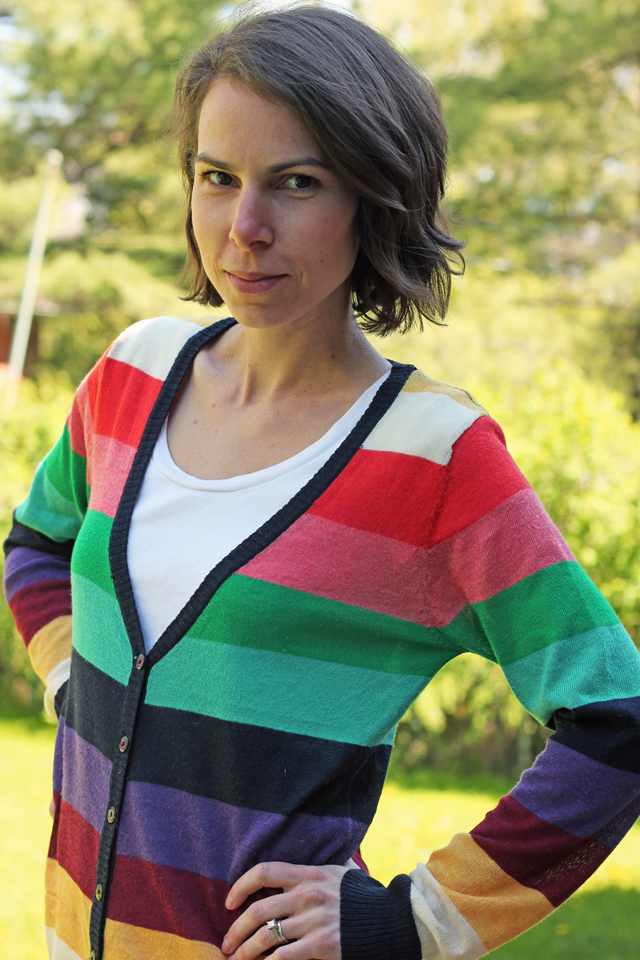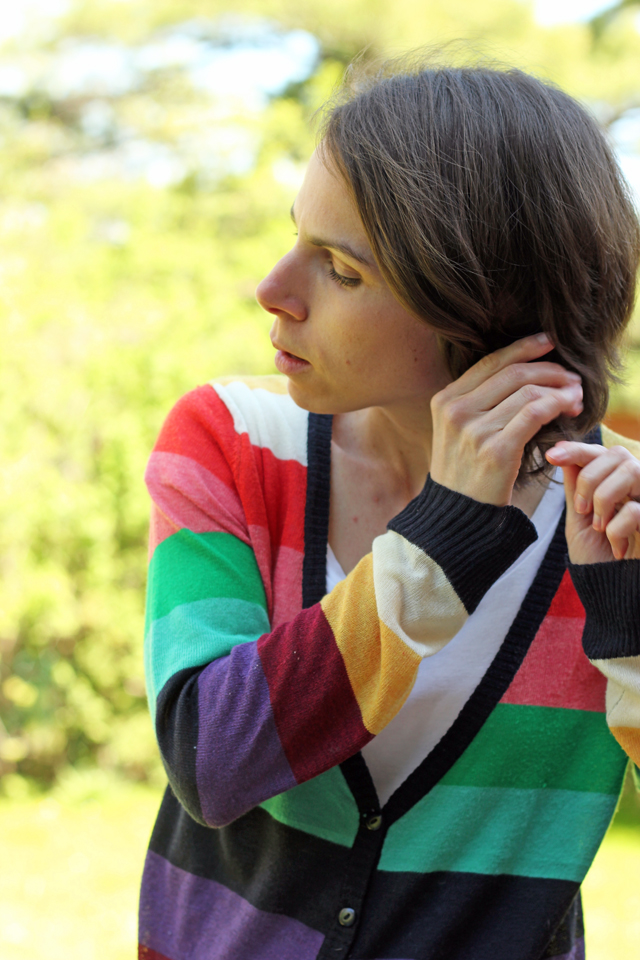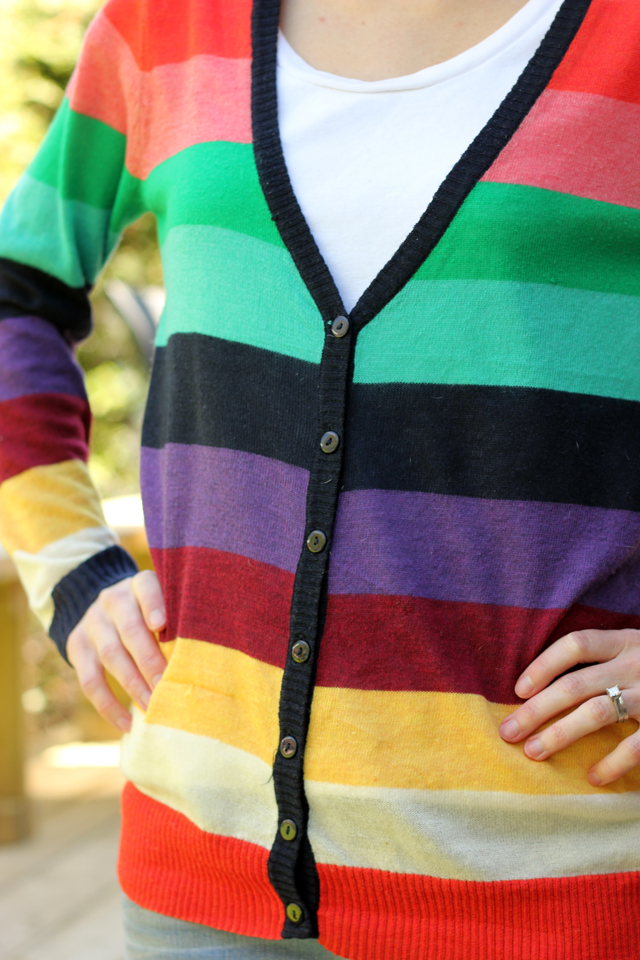 It's been quite a while since I've done a Fashion Friday post hasn't it? I guess that my plan to live a more glamorous, put together life-worth-photographing-for-fashion didn't exactly work. On the bright side: check out my awesome new cardigan! I didn't knit this cardigan, in fact, there is nothing hand knit in this post... but I'll tell you one thing: if I had knit this cardigan, the stripes would line up in the front, that's for sure! Clearly, the thing that drew me to this sweater when I saw it in the little boutique I was browsing with my mom were the colours. Such bold, beautiful colour. Then I felt it and it's almost weightless. Light as air it's such a lovely, featherweight knit, perfect for spring/summer. Then I tried it on and it has this perfect, slouchy, relaxed fit. Like you've borrowed your dad's old cardigan and your dad happens to be the coolest multicoloured sweater wearing man on earth.
I've been wearing it a lot and people love it - I highly recommend wearing bright colours, I guarantee that people will complement you on your outfit if you do. We are drawn to colour, even if we only wear black, we see a friend wearing a bright top and we say: "nice top!" Try it, you'll see!
I also got a new do. I really didn't like it the first couple of days, but it's growing on me. It looks best messy, a little tussled, which suits me just fine.
Have a great weekend everyone! But before we part, I'd love to know, do you wear/knit summer knits? This sweater is wool and it's light as air. Totally breathable and lovely. Make's me reconsider summer knits in wool laceweight yarn. How do you feel about that?