Last week I mentioned that I'm coco-nuts. I especially love coconut in my favourite cookie recipe. If you like coconut too, I highly recommend you give these a try.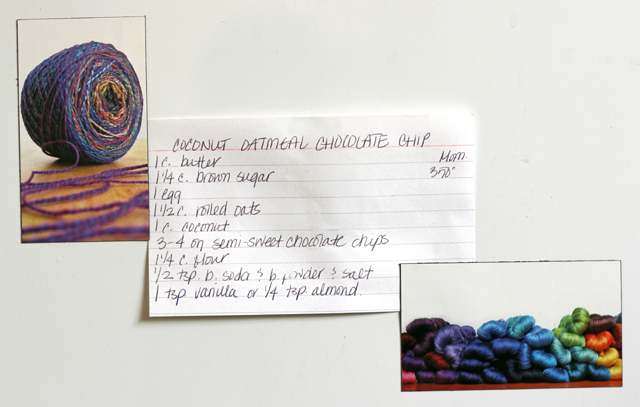 Coconut Oatmeal Chocolate Chip Cookies
1 c. butter (or substitue same amount of melted coconut oil)
1 1/4 c. brown sugar
1 egg
1 1/2 c. rolled oats
1 c. shredded coconut
3 - 4 oz. semi-sweet chocolate chips
1 1/4 c. flour
1/2 tsp. each baking soda, baking powder & salt
1 tsp. vanilla or 1/4 tsp. almond extract.
Cream butter and sugar. Add egg and vanilla. Mix in flour, baking soda, baking powder and salt. Add rolled oats and coconut then chocolate chips. Form into balls and bake at 350°F for 10 minutes. Enjoy!